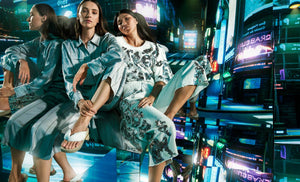 Natoria is home to an extensive range of beautiful clothing, hand selected from brands we know and trust. Whether it's workwear, occasion wear or that every day pair of jeans, the collection at Natoria will offer endless options. Carefully curated by us, a family run team, our collections are selected with our customers wants, needs and desires in mind.

In the heart of Larne Town since 2000, Noelle has been dressing ladies from Northern Ireland and further afield in the finest fashions for all occasions.
A warm welcome always awaits at Natoria. Call in, the kettles always on.
Get in touch with us using the form below.